THOMAS LEE (TUCKER) TURNER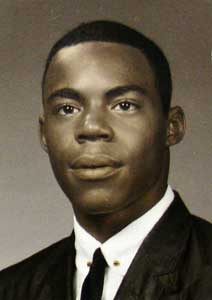 CLASS OF 1962
1944 - APRIL 1, 2017
GARDNER, Kan. Thomas Lee (Tucker) Turner passed away from complications from cancer at Olathe Medical Center on April 1, 2017.
Thomas was the sixth child of Dorothy and Wendell Turner. He was born in 1944.
He was a veteran of the United States Navy. After military service, he went to work for Union Pacific Railroad and retired after more than 25 years of service.
Thomas enjoyed playing pool, fishing, golf and horseback riding.
Thomas was preceded in death by: his parents; three brothers; and one sister.
He is survived by: his wife, Karen Turner, of Gardner; two sisters, Donna Smith, of Osawatomie, Kansas, and Dolores Davis, of Topeka, Kansas; one son; two daughters; and numerous nieces, nephews and grandchildren.
There will be a memorial service at 1:30 p.m. April 22, at the Ebenezer Baptist Church, in Osawatomie.
Another memorial service will be April 30 at his home in Gardner. All are welcome.