DONALD E. SPEARS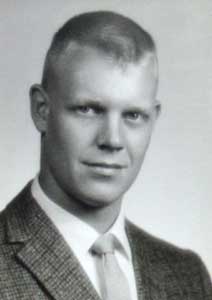 CLASS OF 1960
NOVEMBER 15, 1942 - MARCH 11, 2017
Donald E. Spears, 74, died March 11th, 2017. Don was born November 15th, 1942 at his family's rural home in Miami County, Kansas. Don served for three years in the Army Special Forces. Don earned a Master of Science in Economics and a Bachelor of Science in Business Administration, both from Pittsburg State University.
Don began his career in the oil and gas industry in 1969. He worked for Skelly Oil Company, Getty, and Texaco as Manager of Marketing Planning and Research, and for MPSI until 2011 as Vice-President of the Pricing Product Line.
Don is survived by his wife, Jan; daughters Robyn Servais and husband David, Allison Buckholts and husband Carl, and Elizabeth Shepelwich and husband Jack; son Dean Spears and wife Diane Coffey; and five grandchildren.
A funeral will be held at St. Bernard on Thursday at 10:30. Donations may be made towards work to reduce smoking among children.