WILLIAM LOUIS BOLEN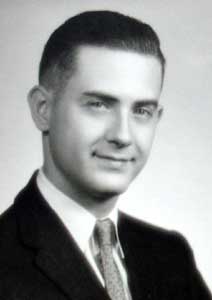 CLASS OF 1960
MAY 18, 1936 - JUNE 09, 2016
William Louis Bolen age 80 of Osawatomie, Kansas died Thursday June 9, 2016 at the Olathe Hospice House, Olathe, Kansas.
Bill was born on May 18, 1936 in Osawatomie, Kansas. He was born to James Marion and Delphi Jane (Phillippi) Bolen. He was the second oldest of nine children. Bill grew up in Osawatomie and attended school in the Osawatomie School District. At an early age, Bill joined the United States Navy.
After a few years in the Navy he got out and decided to finish high school. He graduated with the Osawatomie class of 1960. Then he decided to go to the tech school in Pittsburg and major in drafting.
He decided that school was not for him so he enlisted into the US Navy again. This time he made it a career. In the Navy, he spent most of his time on the ship. He got to travel all over the world. Bill patrolled the China Coast and he went many port to calls over the years.
After 20 years in the Navy he was honorably discharged. He went back to Kansas and worked odds and end jobs. He moved to Georgia with one of his sisters and stayed there for 13 years. While in Georgia, Bill attended the Brewton Baptist Church and that is where he was baptized.
Bill was a quiet and easy tempered man. He did love to make people laugh and joke with them. He was a member of the former Osawatomie VFW.
He is preceded in death by his parents and his sister Marion Carol.
Bill is survived by his siblings, James "Sonny" Bolen of Junction City, KS, Charles "Bud" Bolen of San Diego, CA, Bessie Kilgore of Dublan, GA, Colleen Berry of Osawatomie, KS, Lois (Jerry) Anglen of Branson, MO, Idris (Rick) Dougherty of Iola, KS and Martha (Larry) McIntosh of LaCygne, KS. Along with many nieces and nephews