CHARLES COLGAN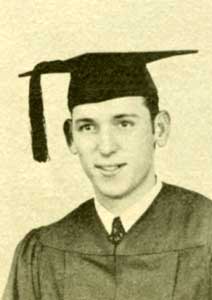 CLASS OF 1948
d. DECEMBER 15, 2014
Charles Monroe Colgan 85, Shawnee, died Dec. 15, 2014, at his home.
Charles was a graduate of the class of 1948 of Osawatomie High School.
He is survived by his widow, Shirley Jean Satterfield Colgan; three children, Rocky, Shawn and Mark Colgan; three granddaughters; and three great-granddaughters.
Cremation handled by Highland Funeral & Crematorium in Kansas City, Kan.
A memorial was held Dec. 27.