JOHN C. SCHULER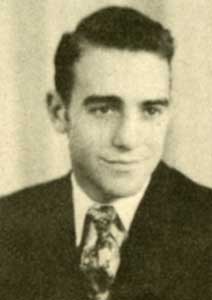 CLASS OF 1947
FEBRUARY 20, 1929 - MAY 12, 2017
John C. Schuler, 88, passed away Friday, May 12, 2017.
Visitation from 10-11 a.m. Mon., May 15, at First Baptist Church of Shawnee, 11400 Johnson Dr., Shawnee, KS with service immediately following. Burial will be at 2 p.m. Mon., at Shawnee Mission Memorial Gardens at 23215 W. 75th St., Shawnee, KS.
He was born Feb. 20, 1929, in Wichita, KS, and graduated from Osawatomie High School in 1947.
He spent 28 years in the Army Reserve, and retired from Specialty Food Equipment in 1999.
John was preceded in death by parents, Jennie and John, and brothers, Charles and William. He is survived by his wife, Shirley; daughters, Gail Jennings (Steve), Cindy Davidson (Jim); stepdaughter, Cherri Foster; stepsons, Larry Boyer (Dana), Garry Boyer (Brenda), and Russell Boyer (Cindy); 12 grandchildren and 15 great grandchildren; sister, Dian Johns (Bill) and many nieces and nephews.
John was a loving and kind husband, father, son, brother, grandfather and friend. His compassion and sense of humor will be greatly missed.
In lieu of flowers, memorial contributions may be made to First Baptist Church of Shawnee. Overland Park Chapel, 913-648-6224,