BILLIE LOUISE SPELLMAN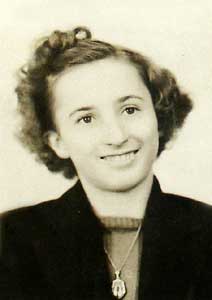 CLASS OF 1945
MARCH 14, 1928 - DECEMBER 9, 2016
Billie Louise Spellman age 88 of Osawatomie, KS died Friday December 9, 2016 at Life Care Center of Osawatomie.
Billie was born March 14, 1928 in Osawatomie, Kansas. She was the only child born to Jesse William & Lucille E. (Able) Spellman. The family lived in Texarkana until 1936 when they moved to Osawatomie. She attended school at the Ursuline Academy in Paola, KS. Then she went to the Colorado Springs Bible training college. In 1951, Billie graduated from Marion College in Indiana with a Bachelors in Elementary Education. She then earned her master's from Pittsburg State Teachers College.
She began her teaching career in the Miami County Schools in 1951, and taught there for 13 years. In 1964, she joined the Kansas City Kansas system as a teacher at Franklin Elementary school. From 1965 to 1970, she taught at Abbott School. From 1970 through the spring of 1976 she was a Title 1 consultant at Abbott and Douglass elementary schools. Then in 1976, she went back to being a classroom teacher at Hazel Grove. After nearly 40 years of teaching, Billie retired from the KCK school system on July 1, 1990.
Billie was a member of the Victory Baptist Church of Osawatomie. She enjoyed reading and needlework. She also enjoyed a good game of scrabble.
She was preceded in death by her parents.
Survivors include friends Jim and Barbara White of Paola, KS and her Victory Baptist Church Family. Along with Cousins Barbara Shackelford, Gene Gibbons, Judy Miller and friends.
Visitation: 1-2 pm Tuesday December 13, 2016 followed by service: 2 pm all at the Victory Baptist Church Osawatomie
Burial: Osawatomie Cemetery
Memorial: Victory Baptist Church