Larry Gillum

Bachelor of Music Education, Ottawa University
Master of Science in Music, Pittsburg State University

1965 - 1967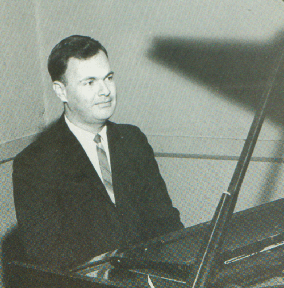 Mr. Gillum taught music in Osawatomie Schools from Fall 1960 through Spring 1967. His primary responsibilities included General Music and Choral Music in Grades 1 through 8, including the Junior High School Choirs. The High School Choirs came a little later when the choral director, Lyle McVay, resigned.
April, 2005: Today, Larry lives in Estes Park, CO and is Organist on Staff for Presbyterian Church of the Rockies. He taught public school music a total of 37 years, served many churches as organist (two with over 8,000 members) and was always a performing musician throughout his career. For two seasons he was Pianist and Conductor for Country Dinner Playhouse in Denver, a professional equity theatre.