DENNIS J. POST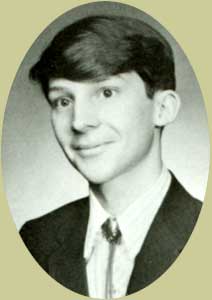 CLASS OF 1982
DECEMBER 14, 1963 - JANUARY 1, 2014
Dennis J. Post, 50, Osawatomie, died Jan. 1, 2014, at his home.
Dennis was born Dec. 14, 1963, in Fort Scott, to Glen and Dolores Williamson Post.
He graduated from Osawatomie in 1982. He worked around the area as a custodian for many years before failing health forced his retirement.
His hobbies were hunting and fishing with his twin brother, and taking trips with his former girlfriend, Loretta, and his best friend, Ben. He also worked with his brother on farms taking care of the cattle, milking cows and breaking horses to ride.
Dennis enjoyed the outdoors with family and friends. He was a private and independent person.
He was preceded in death by his father, Glen, and grandparents.
Survivors include his mother, Dolores; twin brother, Darrell; brothers, Kris and Timothy Post; and sister, Michelle Post. He will be dearly missed by family and friends.
Services were Jan. 6 with arrangements by Penwell-Gabel Funeral Home, 305 N. Pearl St., Paola, (913) 294-2372.