BRYAN LAGASSE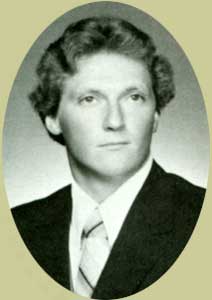 CLASS OF 1982
DECEMBER 6, 1962 - SEPTEMBER 26, 2012
Bryan E. Lagasse, age 48, of Blair, Nebraska, formerly of Osawatomie, Kansas, died September 26, 2012 in a tragic motorcycle accident in Omaha.
Bryan was born December 6, 1963 in Concordia, Kansas to Verlin and Karen (Johnson) Lagasse. He was the second born of their three children.
Bryan's father died four days before Christmas when Bryan was only 4 years old, December 21, 1967. Bryan's mother Karen, his big sister Kim, and his baby brother Eric moved to Osawatomie in June of 1968. In 1974, Bryan was baptized into the First Christian (Disciples of Christ) Church.
Bryan attended school in Osawatomie, graduating from Osawatomie High School with the Class of 1982. He then attended Fort Scott Community College and one year at Kansas University.
Bryan loved playing football and basketball. He received many awards in sports and had attended Fort Scott Community College on a basketball scholarship. He also loved fishing, hunting, and working at Flying "D" Racing Stables and Ranch with Shane Stout training race horses. They traveled to horse racing tracks in Claremore, Oklahoma; Kansas City, Kansas; Eureka, Kansas; Omaha, Nebraska; Hastings, Nebraska; Deshler, Nebraska; Broken Bow; Nebraska; and Des Moines, Iowa. But the love of his life was his children Carly and Blake Lagasse and Shelby Swaim-Paul.
Bryan was preceded in death by his father Verlin Lagasse, his paternal grandparents Harold and Jeanette (Carlson) Lagasse, and his maternal grandparents L. B. and Fern (Baston) Johnson.
Bryan is survived by his mother and step-father Karen and Verne Knoche of Paola, Kansas; his daughters Carly Lagasse of Blair, Nebraska and Shelby Swaim-Paul of Temple, Texas; his son Blake Lagasse of Blair, Nebraska; his brother and sister-in-law Eric and Sharon Lagasse of Lane, Kansas; his sister Kimberly Lagasse of Cincinnati, Ohio; his nephew Ryan Summerskill and his wife Abby and daughter Amelia of Shawnee, Kansas; and his nieces Courtney Summerskill of Cincinnati, Ohio and Madison and Allison Lagasse of Lane, Kansas. Bryan also leaves his fiancé Kathy Passauls of Blair, Nebraska and many other relatives and friends.
Services will be held Saturday, October 20, at 2 pm at Penwell-Gabel Chapel in Osawatomie with visitation following from 2:30 - 4:30 pm.
The Bryan Lagasse Memorial Fund has been established for his children's college fund. Contributions can be sent to Penwell-Gabel Funeral Home, 605 O'Neal Ave., P. O. Box 280, Osawatomie, KS 66064