VINCE E. MILLARD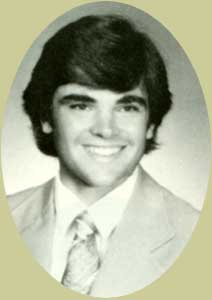 CLASS OF 1981
JANUARY 18, 1963 - NOVEMBER 10, 2007
Vince E. Millard, 44, of Bunceton, MO, passed away on Saturday, November 10, 2007. He was born on January 18, 1963 in Garnett, KS.
He graduated from Osawatomie High School with the Class of 1981.
Survivors include his mother, Donna, his pops, David, his brother, Doug, his step-brothers, Jack, Ron and Ed and their families and his extended family including aunts, uncles and cousins.
Services will be held at 10:00 a.m. Tuesday at First Assembly of God Church. Burial will follow in Penwell-Gabel Cemetery. Vince will lie in state from 3:00-8:30 p.m. Monday at Penwell-Gabel Southeast Chapel. Memorial contributions may be given to the Leukemia and Lymphoma Society, 555 N. Woodlawn St., Suite 113, Wichita, KS 67208.