KYNA LYNNE POPPLEWELL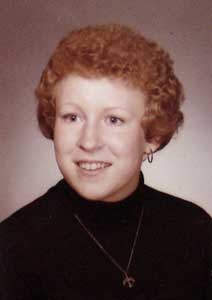 CLASS OF 1978
March 29, 1960 - August 5, 2017
Kyna Lynne Popplewell passed away on August 5, 2017 at home in Paola, Kansas after a strong battle with cancer.
Kyna was born on March 29,1960, at St. Luke's Hospital in Kansas City Missouri, the First Daughter of Paul and Gail (Winters) Popplewell.
She graduated from Osawatomie High School in 1978 with honors and a nomination to girl state. After High School Kyna had a calling in the healthcare industry. She attended Wichita State University and graduated in 1982 with a bachelor's degree in Nursing. Through the following years she worked in various areas in the medical field such as trauma, EMT, flight for life, and prenatal. In 1996 she graduated from UMKC with a masters of biology and Certified Registered Nursing Anesthetist (CRNA). She worked in the CRNA field for 21 years up to the time of her death.
Kyna was survived by her parents of Paola, Kansas; younger sister, Dana Blume of Osawatomie; 3 nieces Ashley Olson (Brandon) of Fernandina Beach, Florida, Amber Gray (Brandon) and Allyce Blume, both of Osawatomie; and 11 Grand nieces and nephews with one more on the way.
Cremation.
Visitation: 6-8 pm Thursday August 10, 2017
Service: 7 pm Thursday August 10, 2017
All at the Eddy-Birchard Funeral Home
Memorials are to the Kyna Popplewell Memorial Fund
Send c/o Eddy-Birchard Funeral Home, P.O. Box 430 , Osawatomie, KS 66064