CHARLIE CALVIN BROWN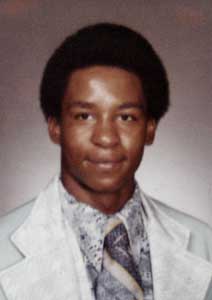 CLASS OF 1978
MARCH 13, 1959 - OCTOBER 13, 2012
Charlie Calvin Brown, Sr., age 53, of Kansas City, Missouri, formerly of Osawatomie, Kansas, died Saturday, October 13, 2012, at the Indian Creek Meadows Health Care Center, Overland Park, Kansas.
Charlie was born March 13, 1959 to Lad Franklin and Inetha (Denton) Brown in Eupora, Mississippi. He graduated from Osawatomie High School with the Class of 1978.
Charlie and Shirley Sullivan were married in 1981 at Paola, Kansas. They made their home in Osawatomie and became the parents of two children. They were divorced in 1997. Even though they divorced, Charlie and Shirley remained close friends.
Charlie had worked for the railroad in the 70s. He was the maintenance supervisor for Lom Vista Apartments in Osawatomie in the 1980s. He later worked at E.K. Campbell in Osawatomie as a welder. He attended Johnson County Community College where he studied HVAC. He then worked for Dick Ray Plumbing in Overland Park. In 2002, Charlie injured his back on the job and was placed on disability.
Charlie had several hobbies. He enjoyed fishing, internet poker, scary movies, and camping. When it came to sports, he was a big KU basketball fan and a big Denver Broncos fan.
He was preceded in death by his parents and two brothers.
He is survived by his daughter Leeisha Dionne Brown and her fiancé Joseph Williams of Overland Park, Kansas; his son Charlie Calvin "C.C." Brown, Jr. and his wife Karlie; two grandsons Isaiah and Calvin Brown; his ex-wife Shirley Brown of Overland Park, Kansas; his siblings Robert Brown, Ida Hart, Laverne Brown, and Marvelle Brown all of Chicago, Illinois, Larry Brown, Frank Brown, Walter Brown, Josephine Smith, and Laverne Hanks all of Kansas City; and Maggie Brown of Louisburg; many other relatives and friends.
Visitation is from 12 noon to 2 pm on Friday, October 19, with services following at 2 pm at Penwell-Gabel Chapel in Osawatomie.