NELSON DUANE BERRY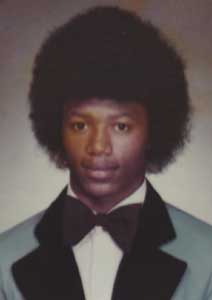 CLASS OF 1977
AUGUST 17, 1959 - APRIL 27, 2013
Nelson D. Berry, age 54, died in his home, on Saturday, April 27, 2013. The cause was a heart attack.
Born August 17, 1959 in Paola, KS, Nelson lived in springfield, MO. He was the father of nine and a father figure to many.
Nelson served in the Navy, aboard the USS Leftwich. He was a dear friend to many aboard that ship, Nelson had the chance to travel the world doing something he loved. something many of us haven't been able to do. His passing was sudden and a shock to many, however, we are never to mistake his love for each and every one of us.
Nelson was preceded in death by his wife, Murlene. And his siblings Natalie, Howard, Harold, Tracy, and Andre. He is also survived by his loving parents.