DENISE (MANN) HOLLOMAN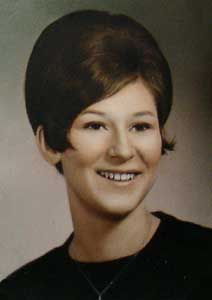 CLASS OF 1971
Cremation
No Formal Services
____________________________________________________________________________
Denise Elaine Holloman age 66 of Greeley, KS died Wednesday November 6, 2019 at her home.
Denise was born July 14, 1953 in Paola, KS. She was the sixth of seven children born to Edgar Henry and Lois Marie (Thorton) Mann. She grew up in Osawatomie where she attended school. Graduating with the Osawatomie class of 1971.
After high school, Denise went to Cosmetology school. Graduated and became an instructor for the same school. Then hired on at Osawatomie State Hospital.
On May 18, 1981, Denise and Mark Holloman were united in marriage in Liberty, MO. They made their home in Osawatomie. Together they had 3 children, David, Jodi and Tracey.
Hobbies were her kids and grandkids.
She was preceded in death by parent, Brothers Edgar Mann Jr. and Fred Mann and Sister LuAnn Mann.
Survivors include husband Mark, son David Holloman, daughters Jodi Holloman and Tracey Dunn. Siblings Toni Vensor, Dixie Johnson and Melinda Barnett. Six grandchildren and one great grandson.
Arrangements by Eddy-Birchard Funeral Home