DAVID R. PETERS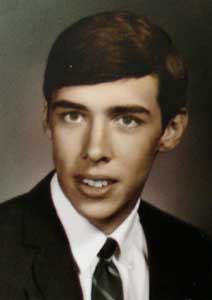 CLASS OF 1970
d. APRIL 1, 2013
David Raymond Peters, 60, passed away at his home in Richardson, TX on April 1st, 2013.
He grew up in Kansas and received his undergraduate degree in History and MS in Counselor Education in 1976 from Emporia State University.
David acted as Associte Dean of Students at Otterbein University in Columbus, Ohio. He relocated to Richardson, TX and for the last 25 years had worked in the insurance industry.
He is survived by his two daughters, Erica of Richardson, TX, Brooke of Arcta, CA, sister Susan and all family and friends.
Throughout David's life he has made improving his community a priority and helping people through the kindess of his heart.
Memorial service was held at First United Methodist Church in Richardson.
David was a a strong advocate within the Employment Transition Ministry and the Senior Youth Group at First United Methodist Church, Richardson.