MERILEE MATNEY PADGETT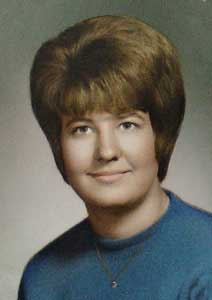 CLASS OF 1969
Merilee Matney Padgett, age 68, of Joplin, Missouri, died February 14, 2020, at Freeman Hospital after a short battle with cancer.
Merilee was born October 30, 1951, to Merle and Betty Matney. She was married in 1970 to Michael Alan Padgett.
Merilee is preceded in death by her husband, Michael and her father, Merle.
She is susrvived by her son, Monte Padgett and wife Kristy, her daughter, Marla Flynn and husband Joe, five grandchildren, her mother, Betty Matney, four sisters, one brother and numerous extended family members.
There will be a celebration of life at a later date. Burial will be at Osawatomie Cemetery in Osawatomie, Kansas.