JOYCE L. TATE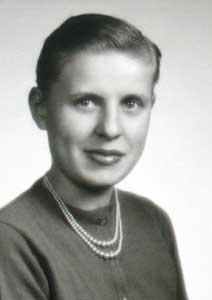 CLASS OF 1958
Joyce L. Tate, a former Osawatomie, Kansas resident, died in Richmond, Texas on Tuesday, July 30, 2019.
She was born on April 7, 1940 on a farm near Hillsdale, KS, the daughter of Glen W. and Ruby Helen Bibens. When she was 3 months old, her mother died. On December 24, 1942 her father married Dolores Makepeace in Paola. She grew up around the Beagle of Osawatomie area. Joyce graduated in 1958 from Osawatomie High School. On April 21, 1961 she and Frank Yakle were married in Miami, OK. They became the parents of two children. In June 1965, the family moved to Oxnard, CA. Their marriage ended in divorce. In May 1976, she and Earnest Tate were married in Oxnard. Mrs. Tate worked at St. Johns R.M.C. as a CNA for almost 20 years, and as a CMA in Paola at Medicalodge for 10 years.
In October 1994, she and Earnest moved back to Oswatomie. She was Baptist by faith and a member of Faith Baptist Church in Oswatomie.
After the death of her husband in 2005, she moved to Houston, TX to be near her daughter. Her husband, parents, and brother Robert preceded her in death.
In December 2006, Joyce and Mildreds' family moved to Needville, TX. She was a member of First Baptist Church in Needville.
Joyce is survived by her daughter, Mildred of Needville, son, Glen of Oxnard, CA, four grandchildren, two step grandchildren, four step great grandchildren in WA.
Following cremation, memorial services will be held at a later date.