LARRY CROZIER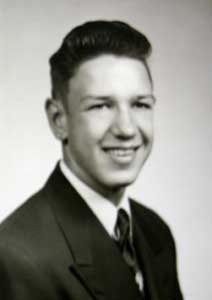 CLASS OF 1955
1937 - July 11, 2016
Larry Crozier, 79, passed surrounded by family July 11, 2016.
Survivors include his wife of 59 years, Paula Crozier; daughters, Suzanne McDonald, Laura Crozier and Gina VanCuren; brothers David and Roy Crozier; sisters Rita Zink, Linda Miller; five half brothers; one half sister; 11 grandchildren; and 21 great-grandchildren.
Services are July 15 in Wichita.
Memorials may be made to Victory in the Valley and/or Harry Hynes Memorial Hospice.