SHIRLEY GOULD GRAY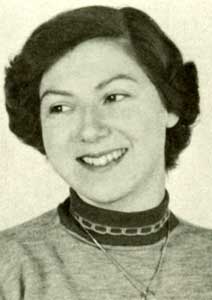 CLASS OF 1953
Shirley Ann Gray, 81, died Sunday October 29, 2016 at her home of natural causes.
She leaves her sons Dirk and wife, Lois and Greg, grandson Derek Gray and wife, Rita, grand-daughters Kelly Gray (Batsche) and husband, Jeff Batsche, Bianca Gray, Giovanna Gray, and her great grand-daughters Madeline and Elizabeth Gray.
Born and raised in Osawatomie, Kansas, the daughter of Earnest and Ione Gould. Shirley would go on to attend Baker University and met the love of her life Richard Alan Gray. Richard and Shirley made the majority of their life in Albuquerque, New Mexico where Richard practiced medicine. Shirley was a past president of the Senior Citizens Association, past president of Garden Club, active in Red Hat, Junior League, and loved her friends and their families. Shirley and Richard were inseparable as husband and wife, and truly lead a charmed and beautiful life.
A celebration of life was held November 5, 2016, at the Rio Rancho Country Club SE, Rio Rancho, NM.