RICHARD 'DICK' HAWK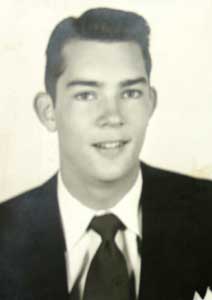 CLASS OF 1952
AUGUST 31, 1934 - MARCH 4, 2017
Richard Cowen "Dick" Hawk, Leawood, KS, passed away March 4 at Menorah Hospital following a heart attack that evening.
Richard, son of Ora Rachel (Cowen) Hawk and Willis Estal Hawk, was born August 31, 1934, in Topeka, KS.
Dick was a devoted husband, beloved brother, tireless entrepreneur, and avid jazz musician. Although he is widely known as owner of the Gaslight Grill in Leawood, his business acumen spans many successful ventures.
His early professional years in higher education included Director of the Division of Field Service at Emporia State University, Assistant Dean of the Graduate School of Education at the University of Chicago and the first Executive Director of the Minnesota Higher Education Coordinating Board.
Dick's entrepreneurial prowess extended into the financial industry, including a chain of banks in Minnesota, an insurance company, loan servicing and financial consulting, as well as aviation, publishing, broadcast and jazz history.
More recently, Dick built the Country Club Hotel and Spa at Lake Ozark, MO, including the restaurant where Lynn Zimmer and the Jazz Band originated. Most recently, Dick opened the Gaslight Grill in Leawood, known for the Jazz Band and his weekly jazz broadcasts on local radio.
Dick earned Bachelor of Science and Master of Science degrees in Business Administration at Kansas State Teachers College, Emporia (now Emporia State University) and an honorary doctorate degree awarded by the University of St. Thomas in St. Paul, Minnesota. The Richard C. Hawk Sports Center at Alliant International University, San Diego, is named in his honor.
Dick was one of five outstanding graduates of Emporia State University and was presented a 2015 Distinguished Alumni Award, the highest honor granted by the university, at a reception honoring the recipients.
In 2016, in honor of his wife, Sylvia, Dick established The Richard C. "Dick" and Sylvia Renner Hawk Scholarship, a renewable scholarship that provides assistance to Emporia State students who have financial need.
In 1952 with a $100 scholarship, Dick enrolled at Emporia where he met Sylvia, and quickly laid the groundwork for his entrepreneurial career. As a student he became the editor-in-chief of the campus newspaper, The Bulletin, and he created a third campus independent political party and was elected President of Student Council, and was one of 25 students chosen to represent Emporia State in the 1955-56 edition of "Who's Who Among Students in American Colleges and Universities." Dick was a member of such student organizations, as Alpha Kappa Lambda, Xi Phi, Pi Omega Pi, Pi Kappa Delta, Phi Mu Alpha and Debate.
Dick was preceded in death by his wife, Sylvia (Renner) Hawk, and his parents.
He is survived three children: Chad Hawk, and his wife Jennifer; Amy Hawk, and her husband Todd, and Katira Hawk (daughter and granddaughter); two grandsons, Bryon and Carson, Leawood; a brother, Ray W. Hawk, Kansas City, MO, and a sister, Rachel (Hawk) Bolton, Overland Park.
Visitation for Dick will be at 10:00 am, followed by funeral services at 11:00 on Friday, March 10 at D.W. Newcomers Sons Johnson County Chapel, 11200 Metcalf Ave., Overland Park, KS 66210.
Memorial Contributions may be to the United Methodist Church of the Resurrection Foundation at 13720 Roe Ave, Leawood, KS 66224 or the American Cancer Society.
Memories and condolences for the family may be left at wwwjohnsoncountychapel.com (Arrangements by Johnson County Chapel, 11200 Metcalf Ave, KS 66210. (913) 451-1860).