BEVERLY J. FORD MILLER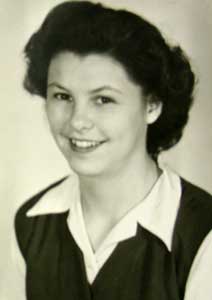 CLASS OF 1952
JULY 7, 1933 - OCTOBER 4, 2011
BEVERLY JOY MILLER, 78, of Bartlett, homemaker, bookkeeper for Kele & Associates, retiring in 2000, died October 4, 2011 at St. Francis Hospital-Bartlett.
Burial in City of Marysville, Kansas Cemetery.
Mrs. Miller was preceded in death by her parents, William and Goldie Fletcher and one sister, Jeannie Timberly. She leaves her husband, Gary L. Miller; two daughters, Denise Miller and Pamela Conley; two sons, Alan Miller and Jeffery Miller; two sisters, Betty Latta and Norma Louk; five grandchildren, Kathryn Collier, Kevin Miller, Ashleigh Miller, Zach Miller, Seth Conley; one great-grandchild, Kimber Collier.