MARTIN ROGERS SHELL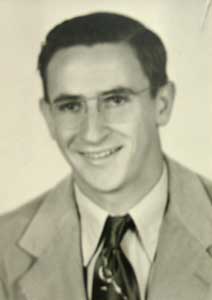 CLASS OF 1951
Des Moines - Martin Rogers Shell passed away on April 15, 2019, at Kavanagh House Hospice after a brief battle with cancer.
Rogers was born September 23, 1933, to Martin Albert and Ruth Anne (Maricle) Shell in Fairbank, IA. He graduated from Osawatomie, KS, High School in 1951; served in the
U.S. Navy
from 1952 to 1956; and graduated from Pittsburgh State College, KS, in 1960. For 30 years, he worked with the U.S. Treasury Department, Internal Revenue Service.
In addition to his grandchildren and family, Rogers' passion in retirement was directing bluebird house construction and monitoring bluebird nesting activities. His goal was to revitalize the bluebird population in Iowa.
Rogers is survived by his wife of 54 years, Delores; son, John (Patti) of Burlington, KS; daughters Terri of Albany, OR, and Jean (Matt) McGrory of Minneapolis, MN; grandchildren, Taylor and Grant Shell, Mary Claire and Walt McGrory; sisters Camilla Dobbs of Little Canada, MN, and Charmaine (Joe) Knickerbocker of Independence, KS; and first wife Linda (Whitaker) of Albany, OR. He was preceded in death by his parents and brother Charles.
The Shell family would like to extend a heartfelt thank you to caregivers at Methodist Hospital and the entire staff at Kavanagh House for their wonderful care.
A Celebration of Life will be held at Raccoon River Nature Lodge on Friday, June 7, 1:00 - 4:30. In lieu of flowers, please consider a donation to Polk County Conservation - Bluebird Revitalization.