FRIEDA I . (SWEARINGEN) CAYLOR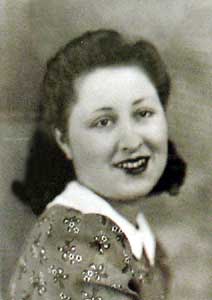 CLASS OF 1941
Frieda I. Caylor, age 86 of Garnett, KS passed away on Wednesday, December 23, 2009 at her residence. She was born on November 25, 1923 in Miami County, KS, the daughter of Faye (McCullough) and Kilby Swearingen.
Frieda married Raymond Lawrence Caylor on June 30, 1941 in Ottawa, KS. He preceded her in death on July 7, 1993. Frieda and Raymond shared more than 52 years of marriage together. Frieda was a homemaker and before her health failed her she enjoyed reading, embroidery and doing puzzle books.
Survivors include her daughter, Lois Caylor of Garnett, KS; three grandchildren, Lisa Marie Caylor, of Garnett, GaryRay Caylor of Blue Mound and Adam Lee Caylor of Garnett; two sisters Lourean Brassfield of Olathe, KSand Pauline Bumgarner of Ottawa, KS. She was preceded in death by her parents, her husband, Raymond and one son, Raymond LeRoy "Sam" Caylor in 1989.
Graveside services will be held at 11:00 a.m. on Tuesday, December 29, 2009 at Garnett Cemetery. Memorial contributions may be made to the Shriner's Children's Hospital and sent in care of Lamb-Roberts Funeral Home, PO Box 14, Ottawa, KS 66067