Welcome to the Information Page
for the graduating class of 1967!
Class Secretary:
Bill Manning
36720 Lookout Road
Osawatomie, KS 66064
913/755-2557
email: manningosawatomie@gmail.com
At our monthly class dinners, we have been discussing our next OHS Class of 1967 Trip.

We are focusing in on three suggestions so far:

1. A 3 or 4-day trip to Memphis, Tennessee
2, A canoe trip and site seeing in the Ozarks (summer?)
3, An extended house boat excursion on Table Rock Lake (early September?)

Give me your best east-coast style comments on these suggestions or make one of your own.

(East-coast people will tell you exactly what they think, whereas Midwest people will say nothing)

...Bill

Last call for biographies, pictures, newspaper articles, stories, and other items for our Digital Memories thumbdrives. Keith Crouch and I are assembling the information for the drives. We already have grade school and high school albums and pictures from our 40th, 45th,m and 50th reunions.

We could use more items from our early reunions. There are probably many photos of our 5th through 35th reunions stored somewhere in our houses. I am searching my old computers, closets, and storage boxes. It's interesting some of the things I'm finding (not always related to our Class). Our parent's storage boxes are also good source for our high school items. Send your re-found memories to me or Keith preferably as jpj pictures files. Adobe pdfs, MS Word, and other formats are acceptable, but, we may need to convert them to another format for the drives.

- Bill Maqnning
Pictures from our 50th Reunion:

Friday Picnic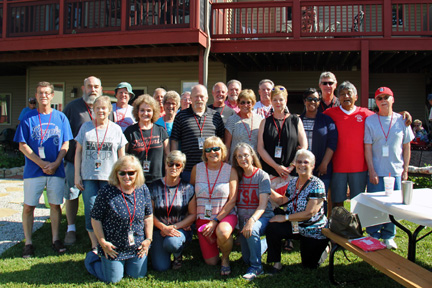 Parade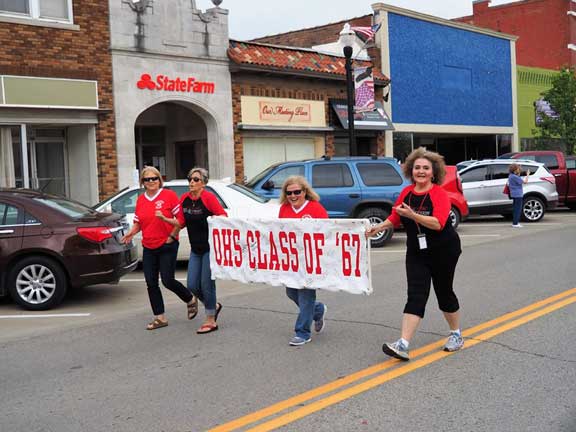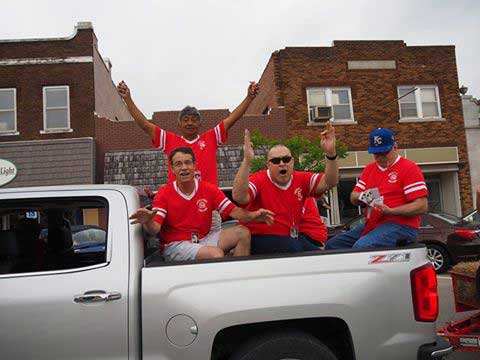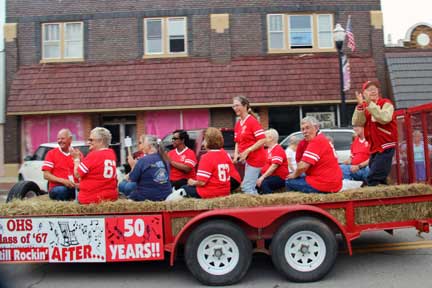 Saturday Luncheon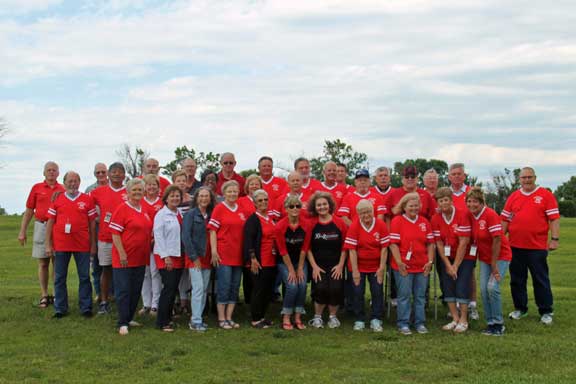 Alumni Banquet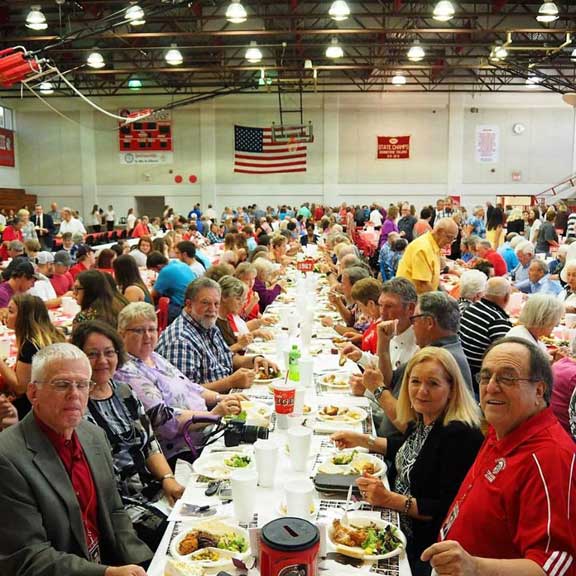 Rita Griffith with Larry Byers (Outstanding Alumnus Award Recipient)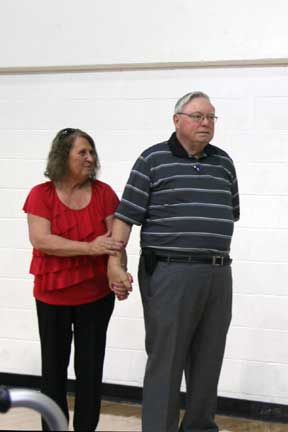 Tom Kuder with Lynn Dickey (Outstanding Alumnus Award Recipient)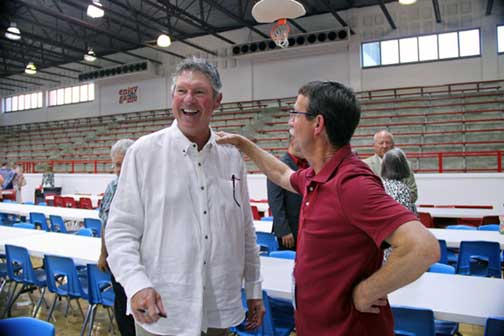 Sunday Brunch (A Hungry Group)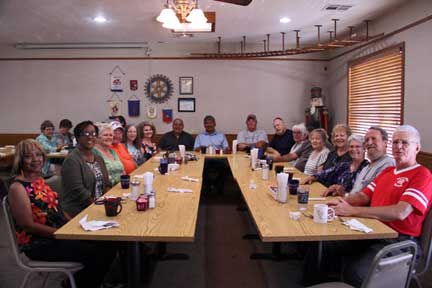 Pictures and Articles for the Digital Memories Flash Drive
Remember to summit your autobiography, pictures, and articles for the Digital Memories Flash Drive. You can mail or email them to Bill Manning or Keith Crouch. Contact us if you need more information.
Click Here to check out our photos in the Photo Album
Click Here to see our Senior Class Pictures!