| | | | | |
| --- | --- | --- | --- | --- |
| 1897-1918 | | 1919-1970 | | 1971 - Present |
Welcome to the official site
of the Osawatomie High School Alumni Association

Below you can click on the link to go to the new website. We will slowly be transitioning all information
from this website to the new website so please bear with us as we are going through this process. There may be some pieces of the new website that may not quite work yet we will get them up and running
as soon as possible.
NEW WEBSITE CLICK HERE




IF ANYONE WOULD LIKE TO NOMINATE AN ALUMNI MEMBER


FOR THE OUTSTANDING ALUMNUS AWARD PLEASE EMAIL US AT


info@osawatomiealumni.com



Web Site Sponsors:

If you would still like to make a donation to help pay for the Web Site fees
please send an email to info@osawatomiealumni.com with the subject of
"Web Site Donation" and we will send you further information.

Site hosting for the months of Jan. 2022 - Dec 2022,
is sponsored by Class of 1962
in memory of Clifford R. Holloman, Class of 1962 and Nina (Winn) West, Class of 1962

Our domain name for the period Jan 2022 - Dec 2022 to is sponsored by
Class of 1957 in memory of deceased classmates

Click here for a complete list of all sponsors

Be sure to check out our Facebook page by clicking on the following link:
Facebook Page

Donations to the Alumni Association may be sent to:
Osawatomie Alumni Association
P. O. Box 421
Osawatomie, KS 66064




One of our treasured legacies is our School Song
Copywrited in 1913, the words were written by Cora F. Conaway with music by J. A. Parks.

We're pleased to be able to provide
a copy of the sheet music

To join our Internet Mailing List . . .
send an email to:

info@osawatomiealumni.com

Please include your name, email, and your year.

(This is not a discussion group. We send out only important notices such as when an alumni member passes away)

The annual registration forms are mailed to all memebers who are celebrating a 5-year reunion split and those who have signed up to receive letters every year.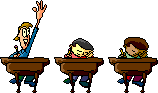 Click on any year below for news and contact information for that class:
Notable Quote:
"Of all the Alumnis in the East and West, this glorious Alumni of Osawatomie is the best. The Alumni has been a live organization ever since its coming to life in 1893. Miss Grace Adair Hunt was the first president of the organization, and out of her efforts it was established. And today, it is the largest and peppiest bunch of "old grads" in Kansas."
from the 1919 OHS Yearbook, The Cardinal
Guidelines . . .
Class Secretaries are invited to submit information to be
included on their respective pages. Just send an email to info@osawatomiealumni.com
For any other information or comments, please e-mail
one of the officers:
---
Remember When?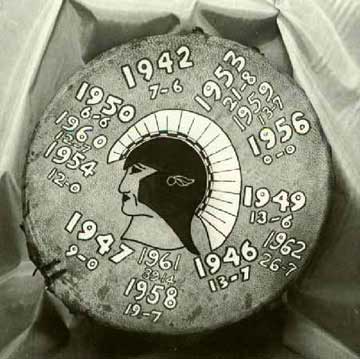 ---
We need your help! If you have corrections or additions,

PLEASE e-mail the Webmaster